Walking together apart: Sunday lockdown walks
Sonia is leading Distance Drifts, a series of Sunday morning synchronised walks via Twitter.
#DistanceDrift is a space to walk alone – or in your social bubble – and connect with other walkers. Themed prompts keep the walks playful and interactive. Walks can be followed in any space, indoors or out.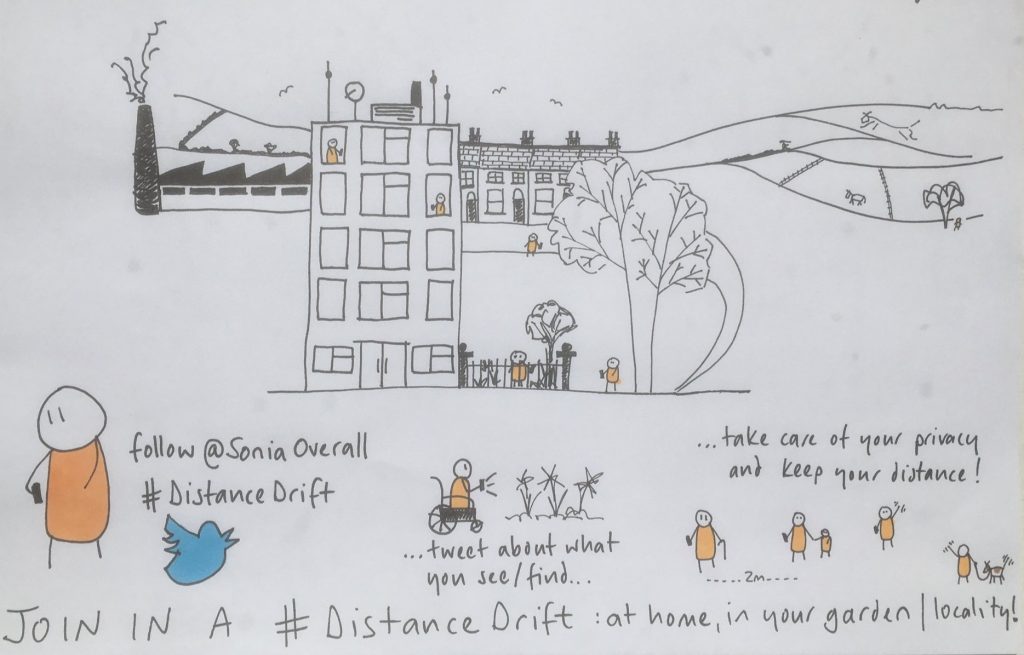 Distance Drifts started on the first Sunday in April 2020 and continue throughout lockdowns. Themes so far have included dealing from Sonia's Drift Deck, walking by numbers, exploring islands, investigating Blue Moons, finding faces through pareidolia, vicarious adventures with mascots, walking with Alfred Hitchcock and scavenger hunting.
Synchronised Distance Drifts take place on Sunday mornings at 10am BST. Follow @soniaoverall and #DistanceDrift for live prompts, or follow the thread in your own time.