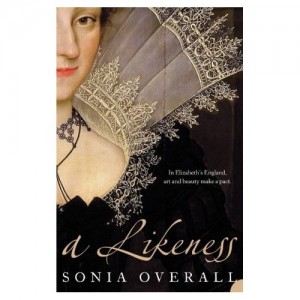 My first novel, published by Fourth Estate and HarperPerennial.
Set in the court and portait studios of Elizabethan England, A Likeness charts the rise and fall of an ambitious young artist and his friendship with an influential courtesan.
A Likeness was shortlisted for the Author's Club Best First Novel Award alongside Mark Mills, Neil Griffiths, Susan Fletcher, Susanna Clarke and Tricia Wastvedt.
I didn't win, but I did get to drink the champagne.
'a vivid tale, part political thriller, part potent account of the perils of ambition and desire, but while its plot is pacy enough, it is Overall's rich language that intoxicates'  Observer
'ripely written and unconventionally erotic... this is a book that wants to ravish the daylights out of you, and that is always welcome'  Daily Telegraph
'Overall's writing is a potent and rich brew... A Likeness is an excellent, beautifully written and very entertaining novel'  Booktrust