4th-6th September 2020
Sonia will be at this year's virtual 4WCoP, behind the scenes and in events. Come along!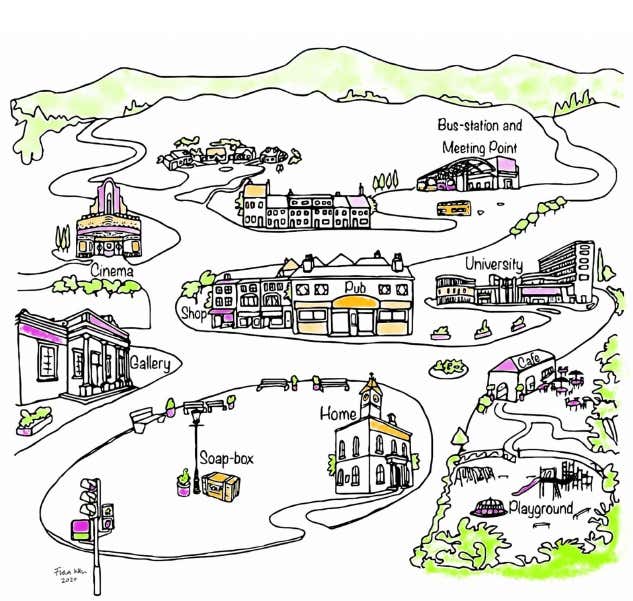 Saturday 5th September, 19.00 BST. A psychogeographical poetry evening in the Congress's virtual pub, The Psychogeographer and Compass. Sonia will be a reading a couple of poems from The Art of Walking.
Sunday 6th September, 10.00 BST. 4WCoP Distance Drift. Sonia hosts a special #DistanceDrift for the Congress: a live, synchronised drift, walking indoors or out, wherever you are. Meet at the virtual Bus Station. Go to Twitter and follow #DistanceDrift @soniaoverall to join in.
Sunday 6th September, 17.30 BST. Walk Don't Walk Plenary. Sonia hosts the Congress plenary, featuring walking artists and practitioners. In the cafe.
At any time: Pick a Drift to walk in your own time. Hosted on this site and live for the Congress.