Commissioned artist: Sunken Ecologies, Margate NOW 2021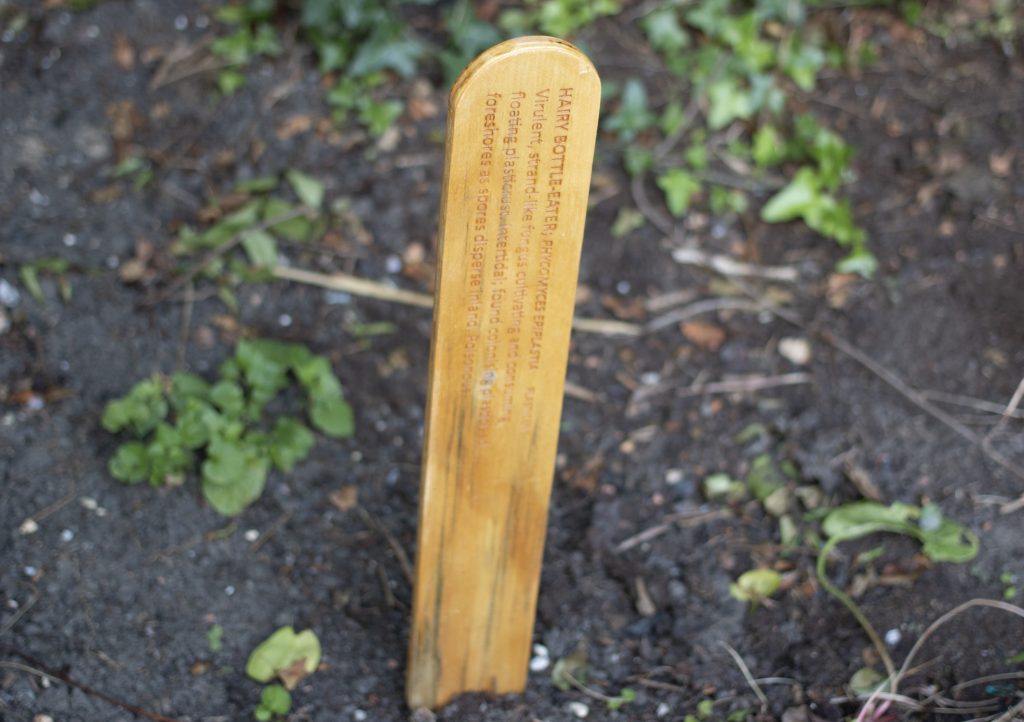 My work 'Loci' s a site-specific project of walking, words and speculative situations in the Sunken Gardens, Margate. 'Loci' is made up of three elements: plant labels marking lost, potential and never-to-be plant specimens, constructing a ghost gallery of imagined and fantastical flora; artist walks touring the site; and an immersive, ambulatory audio poem responding to the gardens. Find out more about the project and listen to the poem here: https://margatenow.co.uk/sonia-overall/.
Contributing artist: Thread and Word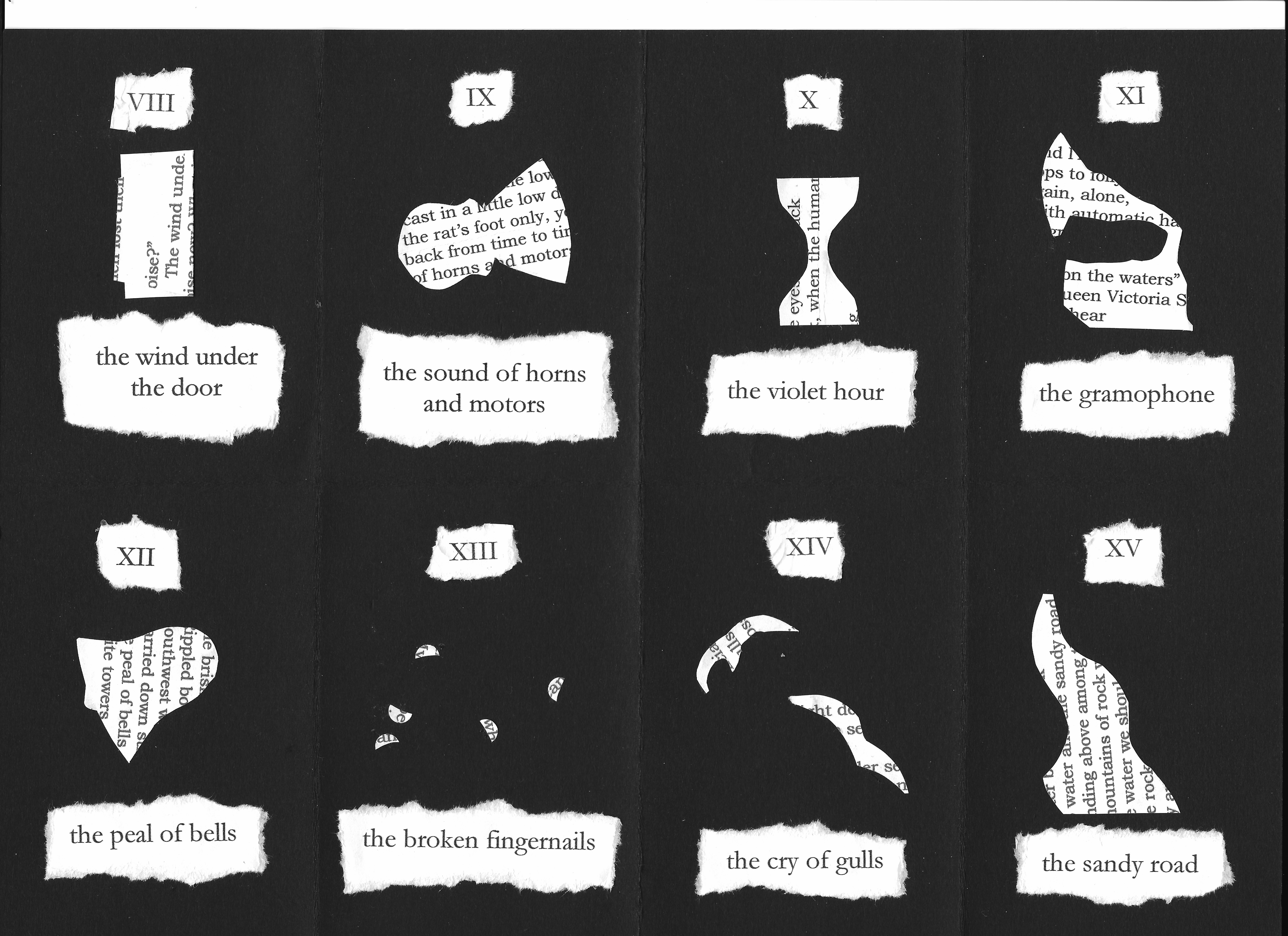 Thread and Word is a collaborative group set up by the artist Elspeth (Billie) Penfold. The group uses walking and textiles to bring together people who welcome the opportunity to take part in collaborative events highlighting social issues and sharing stories. My recent contributions to Thread and Word projects include:
A Refracted View – curating walking prompts with members of East Kent Mencap to produce a deck of creative walking cards, with Margate Bookie and Margate Now 2021. More about the project and cards here.
Not Anymore – a story for The Listening Post, a story soundscape by Lucy Claire. Featured at The Margate Bookie in 2019 and Wandworth Arts Festival in 2020. Listen to the project on Soundcloud.

pause/play – a poem and interactive performance (Gravesend 2019). Part of 'Let's Take a Moment', a collaborative sound walk for Gravesend, featured at The Turner Contemporary in 2019 and Wandsworth Arts Festival in 2020. Limited edition artists' box set and project details here.

ofrendas – responding to texts for Walking with Shrines (Margate 2018) – read my blog entry describing the process or watch a short documentary about the project by film maker Anna Bowman

bibliocartomancy – walking with cut-up poetry cards, exploring T S Eliot's The Waste Land for Journeys with the Waste Land (Turner Contemporary 2018)
---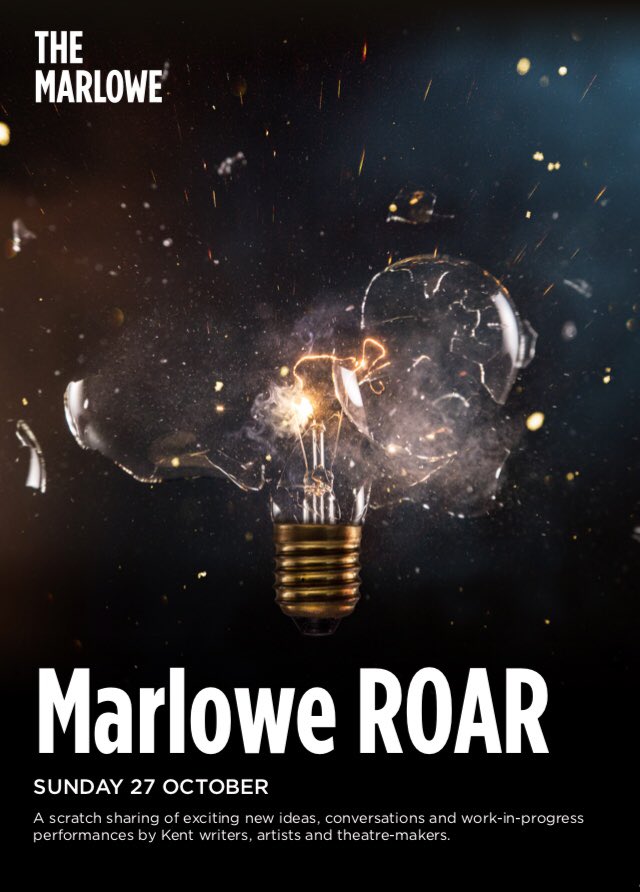 Relics
My dramatic work in progress 'Relics' was selected for R&D support by The Marlowe Theatre. The play is a post-apocalyptic vision of a waterlogged Kent. Survivors of devastating climate change and a global pandemic try to make sense of 'Time Before'. A scene from the play was performed at the Roar showcase in October 2019.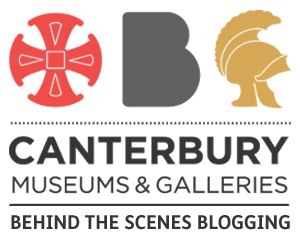 ---
January – April 2016: Armchair Artist
The Beaney House of Art & Knowledge, Canterbury
My residency involved responsive writing using the museum collections, based on the concept of bricolage, to create a DIY museum of words.
Drama in the dolls' house - sagas and secrets playing out in miniature
View posts in my residency blog to find out more:
Grave games & serious play - gaming, grave goods and Star Wars figures
---
Secret messages & hidden text - tracing meaning in found-text fragments
Upstart crow - on plumage and borrowed colour
Shrines, illusions and heterotopias - spaces in spaces
Have writing exercises, will exercise writers - a guerrilla farewell
NB: All photos by Sonia Overall - © Canterbury Museums and Galleries
---
Previous writing residencies, performances and exhibitions include paper boats and sunken text at The Old Lookout Gallery, Broadstairs; cut-ups and knitted words at the Whitstable Oyster Festival; and microfictions at Lounge on the Farm music festival.
Visit my archived blog for the Centre for Creative Writing, University of Kent - event reviews, readings and more.